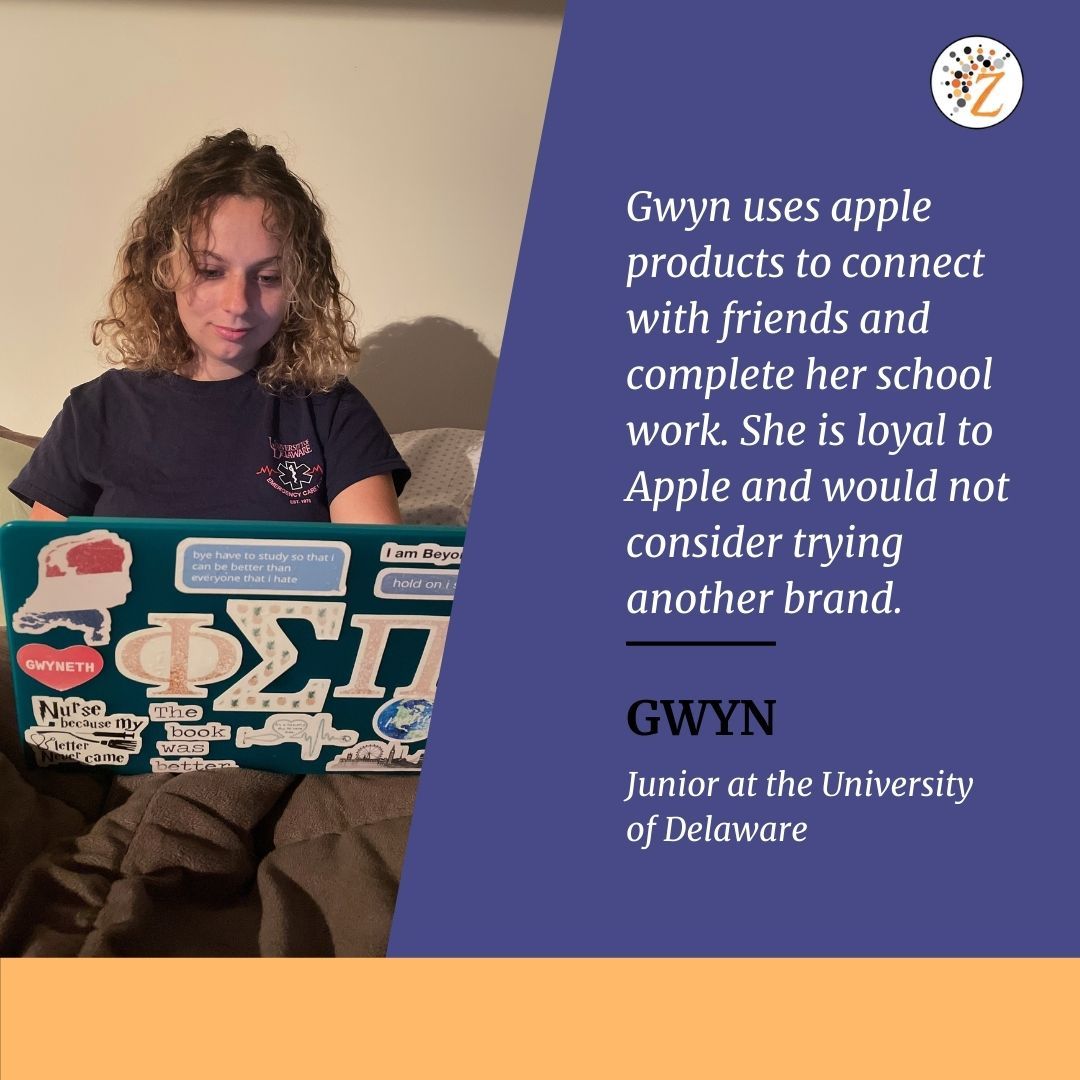 Gwynn is exactly the kind of person brands are looking for- loyal to a brand and its products and proud of it. Apple is her brand of choice to connect with friends AND focus on academics.
A rising senior at the University of Delaware, Gwynn epitomizes why brands need to proactively cultivate #GenZ now even if they are in your current sweet spot. GenZ is aligning with brands now because of their products, causes, authenticity and as they think through potential jobs and careers ahead of them.
WeRGenZ partnered with a strategic research class from Syracuse University's Newhouse School of Communications last semester to do a deep dive into and chronicle the lives of 20 students from 15 colleges and universities . We wanted students to speak out on how they dealt with virtual learning and the brands they turned to to cope with stresses they had never before encountered.
While the majority of students complained about being swamped by the volume of information and excessive screen time hampering their mental health, most respondents were also drawn to their smartphones for solutions like using the app Calm. However, one student, a senior from Yale named Jake, admitted to an unexpected aid: jumping rope to burn off stress and get physical! @rebeccaOrtiz @curiouscardinals
#KevinLoveFund #jobs #careers #learning #marketing #brands #communications #students #research
#SyracuseUniversity #NewhouseSchoolofCommunications #UniversityofDelaware #advertising #students
#collegestudents #apple #products #marketing #cope #mentalhealth #YaleUniversity #jumprope #Calm
< Back to The Latest