If people know anything about GenZ (the post-Millennial generation, born after 1995), it's their whopping cumulative spending power. Try $44 billion, annually ratcheting up to $600 billion when we consider the influence they have on family spending. But we wanted to know how that translated to holiday gift giving. When they opened their wallets, would they be generous, cheap, somewhere in between? To find out, we launched a survey focused on GenZ holiday spending.
In a late October survey of 455 U.S. teenagers, we inquired not only about how much they budgeted, but how it compared to 2016. Knowing that the generation is widely perceived to be socially conscious, we wondered if charitable giving would also be on their consideration list, along with best friends, family, and others. We also asked about online versus offline shopping, and how important reviews were on their limited budgets.
Survey results
The following infographic captures some of the more surprising and relevant findings from our 2017 GenZ Holiday Spending Survey.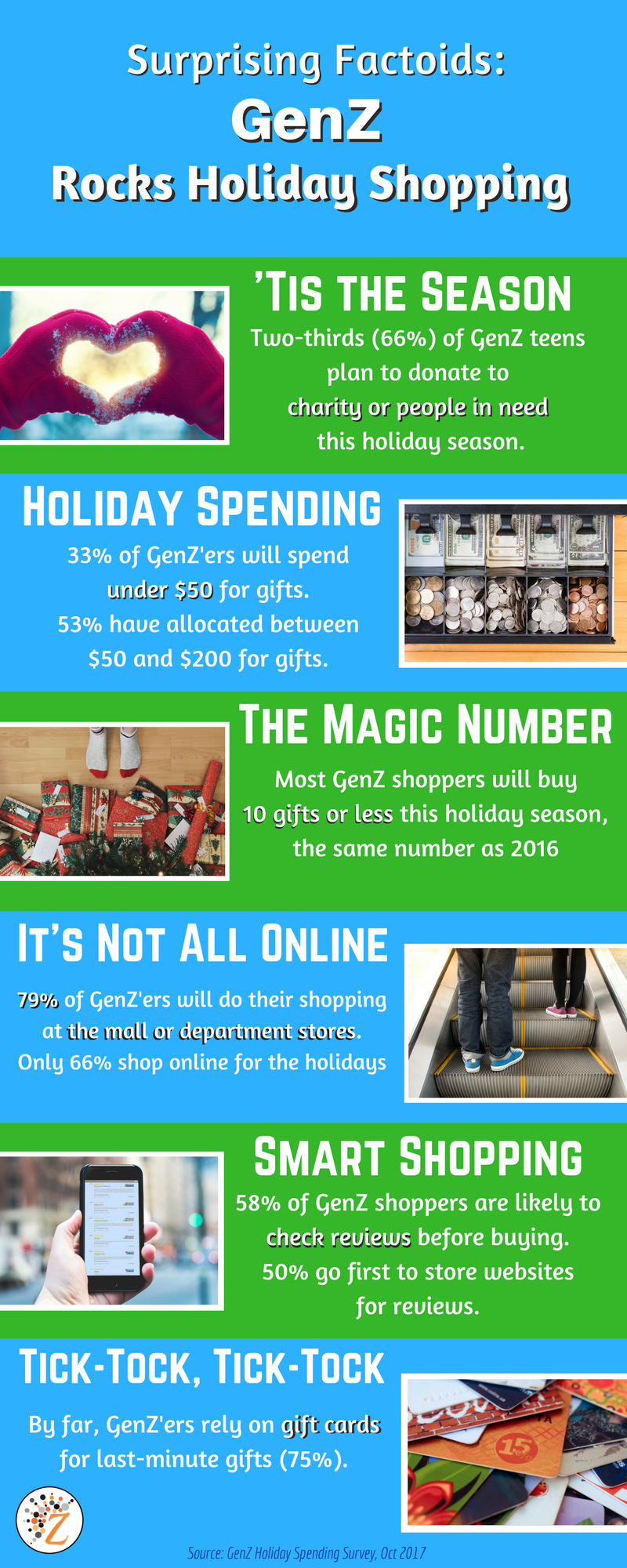 Let us know what you think about the results and follow us at @WeRGenZ on Instagram, Facebook and Twitter. Also keep an eye out for our next monthly survey on "Where teens get their news: what's credible."  Other surveys in 2018 will include teens use of social media, and other topics that seem to define Generation Z.  Here at Sports Media Challenge we believe that getting to know GenZ (or as some call them, the iGen) is vital to anticipating the current and future markets in sports, entertainment, and the marketplace in general. Stay tuned!
< Back to The Latest