The profound success of defiant University of Tennessee fans, who protested the hiring of a new football coach, is a game-changer. It is as much a disruption to the sports world as Uber, electric, and self-driving cars are to auto manufacturers. It will change sports as much as Amazon's purchase of Whole Foods is expected to transform the grocery industry. And it's causing Athletic Directors and coaches to cast as fierce an eye on fan bases, as banking is at the peer to peer payment service Venmo, and the raucous cryptocurrency Bitcoin.
However, the question shouldn't be "How could this so-called travesty have happened?" The more relevant question should be, "Why are so many shocked at the influence of rabid fans on beloved sports brands, and the fans' willingness to wield their growing power?"  After all, the 2017 college football season delivered a Heisman Award winner who started his college career as an unceremonious walk-on. Now that's disruption!
Most point to a hundred or so students and fans who lodged a campus protest based on a rumor, then amplified their concerns on YouTube. As unconventional and unfounded as the protest was, the dissenters successfully rallied state legislators, and even a White House Press Secretary expressed outrage over the impending hiring of Greg Schiano. A well-respected coach, Schiano had a supposed and tenuous connection to the former Penn State-Sandusky child molestation crisis.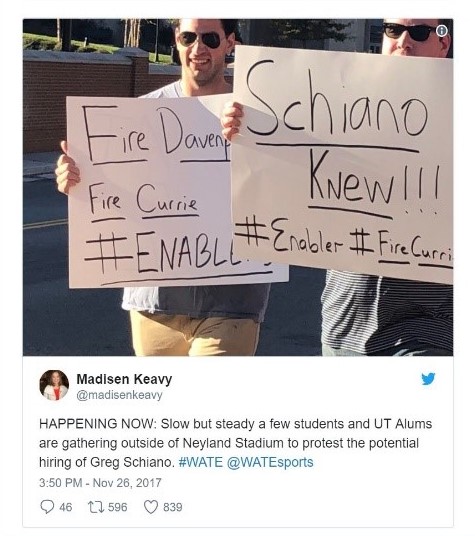 Not only did the protest nix the hiring before it was even complete, but it also caused the unwarranted emasculation and dismissal of then Athletic Director Jon Currie. Currie was faulted for inadequately anticipating and dealing with the uproar that made a laughing stock of Tennessee and its football program.
The Crack That Led To A Flood
The Vols situation wasn't the first, only the latest crack in the dam that unleashed a flood on college athletics.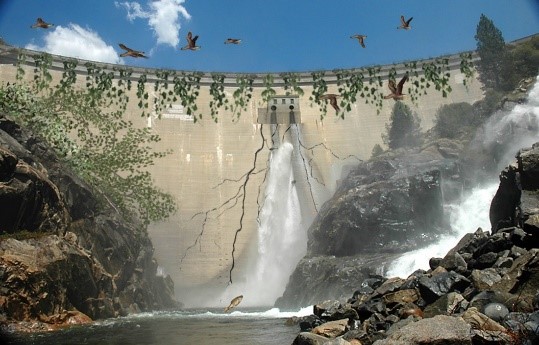 Fan fervor was the spark, social media was the megaphone. Sports executives can stamp their feet and raise their fists as much as they want. However, look outside of the sports industry and it's clear that consumers are taking an upper-hand like never before. The brands that are succeeding are those who don't thumb their nose at their fans, but instead listen deeply, and learn from them.
What do you expect when you work to ignite legions of fans to enable your brand's growth and prominence? Do you really expect that once they've tasted their new-found influence, they'll activate it only when favorable winds blow?
Fan cacophony has been growing for a long time. A few sports executives who have been attuned to it have monitored the so-called noise, gleaned insights, and then factored it into the decision-making. In the past, though, the fan input was typically more quietly weighed and kept behind the curtain.
Ten years ago, I was enlisted by a D1A Athletic Director to win his fanbase over. He was determined to make an unpopular hire who he knew could take the program to the next level. Besides monitoring social and traditional media, my team of analysts and I strategically seeded social media and radio call-in shows. Together we won over the fans. A few years ago, a Big 5 conference University hired me to monitor social media surrounding their Athletic Director finalists. They couldn't afford to be blindsided by the unknown. They knew that the fanbase had eyes everywhere and could be a potent combination on and offline working for or against them.
Taking Action In A Fan Economy
This is the "fan economy." If I was an Athletic Director or GM, I would start by getting a baseline measurement of fan engagement in normal times. Depending on your brand, that may be status quo or even times of growth stimulation. Ask yourself and your team, how much fan awareness and engagement is needed in healthy situations? Then, when challenges ratchet up, how much do you need to adjust the fan economy and in what direction?
The tribe doesn't become less of an impact because you don't have the time or energy to turn an eye towards them. The tribe doesn't become less relevant or invested because they don't understand the behind-the-scene issues— because you haven't educated them about it. Those in charge can't just put on their game face. Fans have the digital tools to scale their impact and make a spectacle right or wrong.  It's no longer an evolution, it's a revolution. Decision-making is forever more complex. The decision-making circle needs to be broadened to listen intently to a very loud and passionate constituency. The normal "get-me-through-this, then they'll understand" thinking just isn't a valid option anymore.
–By Kathleen Hessert
Image of dam by Travis Carlson
< Back to The Latest