In 2008, I launched #Shaq on #Twitter– a terrific partnership between a #sports giant and a new, fast moving medium. Shaq was the first #celebrity to embrace social media & his authentic, frequent, behind the scenes sharing of his life, forever changed social and sports celebrity. Monitoring his posts and how they were received taught me a rich lesson in data analytics and the business intelligence it offers brands. I've never looked back and neither should you.
Most recently, #GamePlanWorks, #Talkwalker and I turned our lens towards the US Election. As always, and crucial to understand the influence & reach of social media for brands, #BrandBreakdown listened to what was said, on which platforms, and by whom to document the intersection between sports and culture.
We started with #ESPN's coverage throughout the past month then drilled down to specific leagues, conferences, teams & personalities. Of particular note, we monitored #WNBA teams and their results.
The #infographic below showcases tracked data, gleaned insights, and turned the insights into knowledge for you to better understand sports and politics today.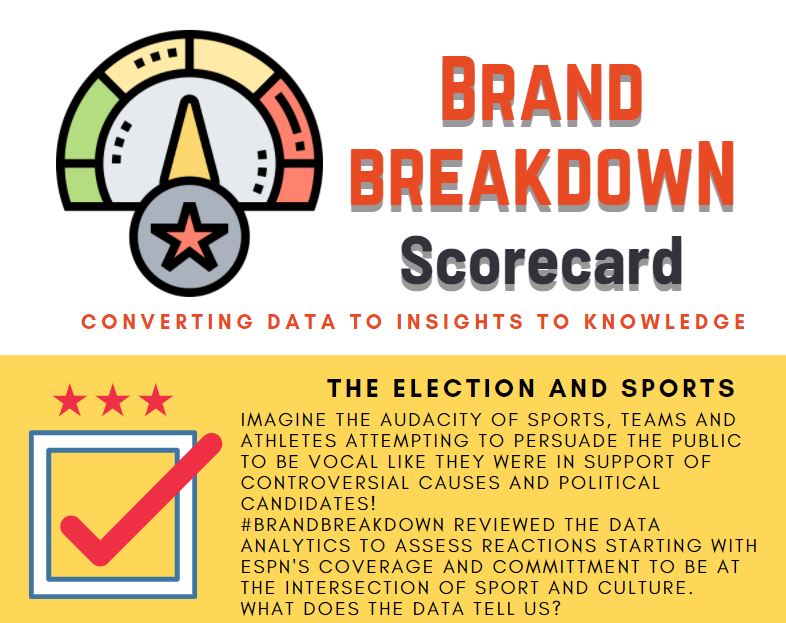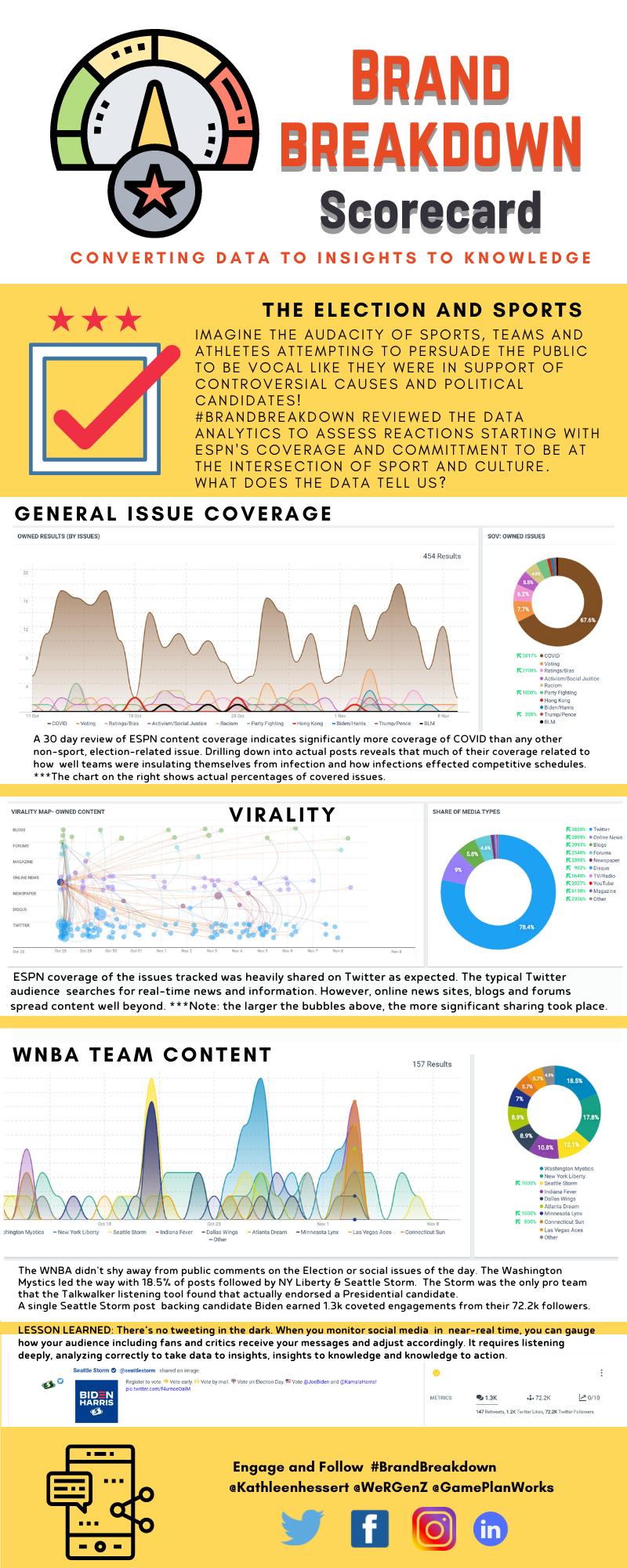 #infographic #sportsbiz #sportsmarketing #NIL #NCAA #SeattleStorm #AdobeInsiders #dataanalytics #leadership #studentathletes
< Back to The Latest